Our Shows
The follow are our upcoming shows. Please check back periodically as this list will be updated as new shows are added to the schedule. Please contact us if you have any questions. We look forward to seeing you at one of our upcoming shows!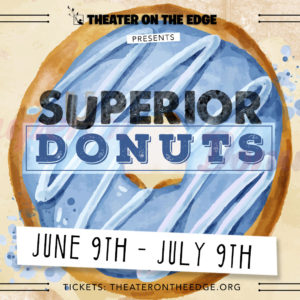 SUPERIOR DONUTS
by Tracy Letts
Arthur Przybyszewski owns a decrepit donut shop in the Uptown neighborhood of Chicago. Franco Wicks, a black teenager who is his only employee, wants to change the shop for the better. This comedy-drama explores the challenges of embracing the past and the redemptive power of friendship.
Season Two Opens Fall 2017
We are currently working on the lineup for our 2017-2018 season, and we will be announcing Season Two soon. Please stay connected with us on social media and check back for updates.
The follow are our past shows. Please click on a show to read more about its production and to read any reviews available. Please contact us if you have any questions. We look forward to seeing you at one of our upcoming shows!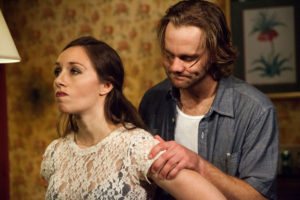 TAPE
by Stephen Belber
Over the course of an evening, Vince gets his friend Jon to admit that ten years ago he date-raped a girl they both dated in high school—only then to reveal that he's taped their entire conversation.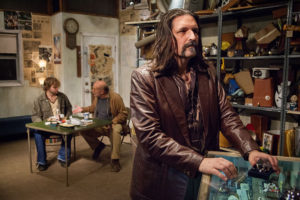 AMERICAN BUFFALO
by David Mamet
In a Chicago junk shop three small time crooks plot to rob a man of his coin collection, the showpiece of which is a valuable "Buffalo nickel".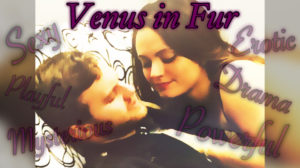 VENUS IN FUR
by David Ives
A struggling writer is trying to find just the right girl for his "adaptation." But he gets more than he bargained for when Vanda Jordan enters his life.
Become a Sponsor
DONATE TO THE THEATER
Our theater is a volunteer non-profit organization which relies on the financial support from our sponsors. If you enjoy our productions, please consider donating to keep our community artistic venture thriving.
ADVERTISE IN OUR PROGRAM
Want to advertise your business and at the same time support our theater? We offer the ability to purchase an ad in one of our programs which will be handed out during the run of a show.
SPONSOR AN ACTOR
Our actors volunteer a tremendous amount of time and hard work for our productions, and they do it for the love of the art. We offer the ability for you to sponsor them to help offset their hard work and to show your appreciation.
learn more
Latest News
PHOTO: Allan Whitehead and Neila Lake in 'Superior Donuts.' Photo by Monica Mulder. "Full credit goes to Theater on the Edge…

Thomas Thorspecken (Thor) sketches SUPERIOR DONUTS at Theater On The Edge. http://www.analogartistdigitalworld.com/2017/06/superior-donuts-at-theater-on-edge.html FULL REVIEW BELOW: I attended a dress rehearsal for…

PHOTO: Arthur (Allan Whitehead) and Randy (Cecilia Gazzara) in "Superior Donuts" at Theater On The Edge. (Monica Mulder Photography/courtesy photo)…
Our Partner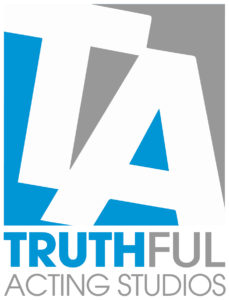 Our Master Meisner Program is a deep-level training program that offers solid tangible results for actors of all experience levels.
more info