BECOME A SPONSOR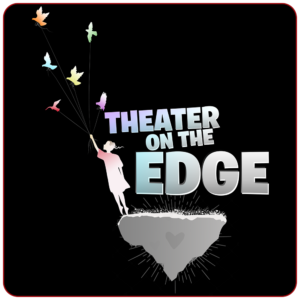 Help Support Theater On The Edge
Thank you for your interest in supporting our theater.
We depend on the monetary and in-kind support of our local business and individual sponsors. Your donations will help us continue to bring the art of reality, humanity, imagination and creativity to the community.
As our mission statement says, "Art has the ability to connect with a viewer in a personal way. When we share that experience as a community, it leads to human-level conversations that can bring people together, heal wounds, and overcome social boundaries."
There are many ways that individuals and organizations can play an important role in fulfilling the vision and mission of our theater.  Here are a few:
Donate to the Theater
Our theater is a volunteer Florida not-for-profit organization which relies on the financial support from our sponsors. If you enjoy our productions, please consider donating to keep our community artistic venture thriving. In addition, please read our section on where the money goes to better understand our needs and how your contribution can help.
Advertise in our Program
Want to advertise your business and at the same time support our theater? We offer the ability to purchase an ad in one of our programs which will be handed out during the run of a show. For more information, please contact us at info@theaterontheedge.org or use our form on the Contact Us page.
Sponsor an Actor
Our actors volunteer a tremendous amount of time and hard work for our productions, and they do it for the love of the art. We offer the ability for you to sponsor them to help offset their hard work and to show your appreciation. You will be able to specify who your donation is for once you click the link.
Theater On The Edge, Inc. is a not for profit organization.
Where the Sponsorship Goes...
1
THE PERFORMANCES
Our goal is to create a 4-show annual season that will have the ability to eventually expand into a 6-show season. Monies raised will help cover the cost of licensing fees, rehearsal space and time (overhead), scripts and material, marketing materials, and miscellaneous show costs.
2
THE SET DESIGN
Since our goal at Theater On The Edge is to create a realistic, immersive environment for our productions, much time and cost goes into set design and creation. While this is part of the monies raised for performances, we can provide more detailed sets and props allowing for a greater experience if the budget allows.  This is what we can offer that can be unique to other theater experiences.
3
THE THEATER
At the moment, we are sharing space with Truthful Acting Studios, and we have converted the main studio for our theater, resulting in an intimate 31-seat experience.  While this works well for the time being, our goal is to expand into our own space that allows for us to continue to push the limits of our show.  Ideally, we would like to have a 75 seat theater space with space for backstage, props, technical, etc.  In addition, we would like to keep enhancing our equipment for lights and sound to further deepen the experience.
4
THE ARTISTS
While our theater is run on a volunteer basis for both cast and crew, we would like to be able to offer our artists (our actors and key production staff) a stipend to help cover their time.  By doing this, we will be able to attract higher quality talent and assure that each production is offering the deepest level experience possible. In addition, it feels good to be able to reward the hard work that our artists contribute to our theater.
Collaborative Sponsors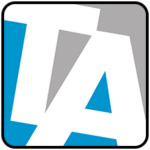 Truthful Acting Studios
Acting Conservatory
TruthfulActing.com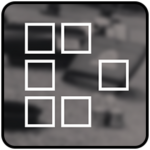 Doctrine Creative
Creative Media
DoctrineCreative.com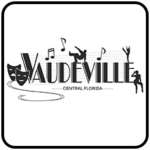 Vaudeville Central Florida
Improv Troop
VaudevilleCF.com
Latest News
Theater On The Edge is proud to announce that Adam Minossora will be joining ensemble members Zack Roundy and Allan…

THEATER ON THE EDGE CASTING FOR 'ORPHANS' by Lyle Kessler. ROLES: PHILIP, MALE, any ethnicity, 20-30 years old A Wild…

PHOTO: Allan Whitehead and Neila Lake in 'Superior Donuts.' Photo by Monica Mulder. "Full credit goes to Theater on the Edge…
Our Partner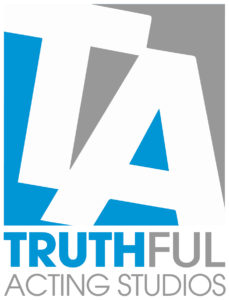 Our Master Meisner Program is a deep-level training program that offers solid tangible results for actors of all experience levels.
more info