ABOUT OUR THEATER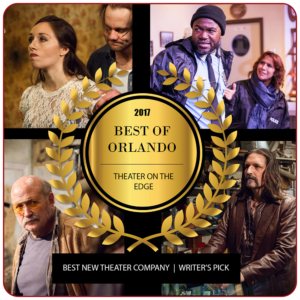 Our Story
by Marco DiGeorge
"The Edge... there is no honest way to explain it because the only people who really know where it is are the ones who have gone over." - Hunter S. Thompson
I have always been enamored with the way acting is developed in Europe and Australia. In those regions, actors study just as hard on their craft as a doctor or lawyer would on theirs. They first conduct their basic studies in University, and then move on to a three or four year conservatory (which is focused deep-level training in an art), and finally they finish their training in a Repertory (or group) theater. In was in this style of theater that the actors could finally hone in on their craft and bring it into fruition.
These types of theater still exist in America, but they are not as prominent anymore. More common are community (or civic) theaters and professional theaters. But repertory theater is a need, as explains Sir Ian McKellen, "The danger's going to be that the current generation of actors won't develop into good middle-aged performers because they won't have been able to live from their work [in repertory theater]."
In developing my other love, Truthful Acting Studios, it has been designed based on the European conservatories, offering a deep-level study into the art of acting that provides a theater-based work ethic and a full exploration into the craft of acting. As that program continued to develop, it was clear that we needed the final step of the process.
In March 2015, we held a showcase for Truthful Acting Studios, which consisted of twelve actors within six scenes. We conducted six shows in front of a public audience. My goal at the time was to see how far we could push the theatrical production of these shows. This was my litmus test for opening a theater company.
We received incredible reviews of the performances and we learned that we could, in-fact, conduct theater within the small 31-seat creative space that we have. This was the spark that created Theater On The Edge.
Soon after, I met with Allan Whitehead (who was one of the actors in the showcase), and he also expressed his passion for opening a theater company. My wife, Samantha, was also on board (which was critical since she is my creative spark), and the rest is history!
The goal of Theater On The Edge is to provide that deep-level theater to our community, where the advanced actors from Truthful Acting Studios, as well as other local actors, can continue to hone their craft by working within an intensive and professional process. The quality standards are set very high, and we will always be pushing ourselves to the edge... of Reality, Humanity, Imagination, and Creativity.
Welcome to Theater On The Edge!
Theater On The Edge, Inc. is a 501(c)(3) non-profit organization.
LEARN HOW TO SPONSOR OUR THEATER
Our Vision, Mission and Goals
v
OUR VISION
To unite humanity through the arts.
m
OUR MISSION
The mission of Theater On The Edge is to provide quality stories that explore the struggles of the human condition and create thought-provoking conversation.
Art has the ability to connect with a viewer in a personal way. When we share that experience as a community, it leads to human-level conversations that can bring people together, heal wounds, and overcome social boundaries.
We believe in equality and acceptance for all, and we strive to promote love and harmony through Theater On The Edge as well as with our sister company, Truthful Acting Studios.
g
OUR GOALS
The goals of Theater On The Edge are as follows:
Provide a high-level theater experience within our 31-seat intimate theater setting
Create artistic performances that engage the human experience and affect an audience
Present an immersive environment that allows for a realistic experience
Provoke social conversation through affective stories
Work in conjunction with Truthful Acting Studios to provide continued deep-level training for both actors and other stage personnel
Build a strong team of individuals who will serve as staff and volunteers
Foster a positive learning environment for our artists and volunteers
Encourage collaboration with local organizations
Produce a fiscally sound organization which can be self-sufficient to support its programming
Have fun and promote the arts
OUR FOUNDING MEMBERS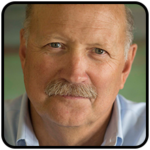 Allan Whitehead
Executive Director
After a long hiatus, Allan rediscovered his love for acting. After his performance in the 2015 Truthful Acting Showcase, his desire to explore theater further expanded. From that inspired moment, Allan, along with Marco and Samantha DiGeorge, founded Theater On The Edge, where Allan serves as Managing Director.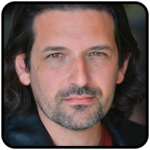 Marco DiGeorge
Artistic Director
Marco DiGeorge's love for teaching and the arts has led him to the various endeavors he is involved with today, including Co-Founder and Teacher at Truthful Acting Studios, Adjunct Professor with the UCF Film Program, Producer at Doctrine Creative, Host of two actively running podcasts, and one of the founding members and Artistic Director of Theater On The Edge.  After an amazing experience tackling the first seasons of TOTE, Marco is ready to bring a high-level of passion to every play he directs and produces. Marco also enjoys working side-by-side with his amazing wife, Samantha, as she takes on the role of Artistic Designer for the theater.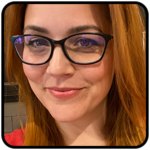 Sam DiGeorge
Set Designer
Aside from her role as Director of Operations for Truthful Acting Studios, where she takes care of all business operations, Sam's love for creativity and design has propelled her into her new passion as Artistic Designer for Theater On The Edge, where she is also one of the founding members. Sam has a love for transforming and repurposing anything and everything artistic that she can get her hands on. She is grateful to be a part of such a creative team and working alongside her husband Marco. She also has a huge love for owls and unicorns (not relevant but worthy of mentioning).
RESIDENT ENSEMBLE MEMBERS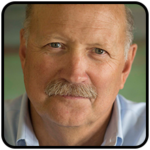 Allan Whitehead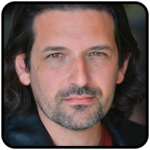 Marco DiGeorge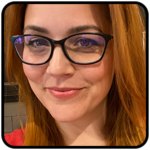 Samantha DiGeorge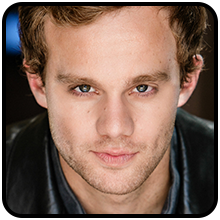 Zack Roundy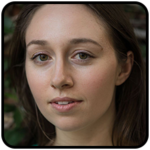 Megan Raitano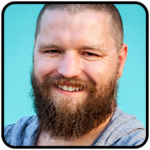 Chris Ivers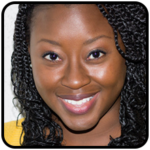 Krystal Glover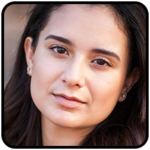 Kai Rodriguez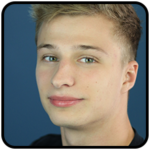 Adam Minossora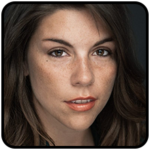 Elaitheia Quinn
Latest News
THANK YOU!! We Appreciate You ♥ What an amazing experience it has been bringing Say Goodnight, Gracie to the stage…

A Message From Our Artistic Director: Hello Most Wonderful Patrons: I wanted to give you an update about our theater…

ORLANDO – TOTE is re-staging Ralph Pape's Comedy-Drama Say Goodnight, Gracie for a full second run, opening September 17th and…