SAY GOODNIGHT, GRACIE
by Ralph Pape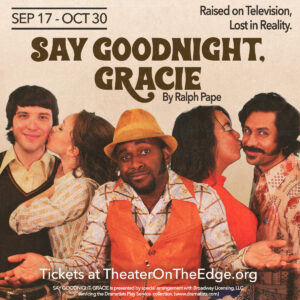 "Ralph Pape is an acute observer of those who are trying to keep up cheerful demeanor in the face of despair." -The Hollywood Reporter
New York's East Village - 1976: Jerry an aspiring young actor, shares an apartment with Ginny, a secretary. They are joined by Jerry's high-school friends: Steve, a prankish would-be poet and television writer; and Bobby, a musician who has been scraping by with dates in small clubs in suburban New Jersey, and who arrives with his girlfriend, Catherine, a beautiful but rather seductive airline stewardess.
Their intention is to attend their high-school reunion, and as they while away the hours before it is time to leave, they talk and smoke pot, with their conversation becoming funnier—and more revealing—as the smoke thickens.
These are children of the idealistic 60s, unable to come to terms with the uncertain '70s, and trying to evade, with their ever-funnier and more biting comments, the sobering truth that haunts them all — that there are, unfortunately, no clear and simple answers anymore.
Say Goodnight, Gracie ran from June 15th to October 30th, 2022!
"SAY GOODNIGHT, GRACIE" is presented by special arrangement with Broadway Licensing, LLC, servicing the Dramatists Play Service collection. (www.dramatists.com)
About the Show
1
FORMAT
Say Goodnight, Gracie is a one-act play, and its run time is approximately 2 hours with no intermission.
2
MATURE THEMES
Say Goodnight, Gracie contains foul language, suggestive content, drug use, and mature themes.
3
SMOKE EFFECTS
Say Goodnight, Gracie uses smoke effects during the show. They are harmless, and no laws are being broken 🙂
4
RATING
The play contains use of colorful dialogue and extreme mature themes. Parental guidance is suggested.
ARTISTIC & PRODUCTION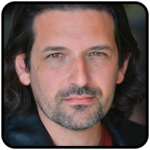 Marco DiGeorge
Director / Producer
Ensemble Member
Marco DiGeorge's love for teaching and the arts has led him to the various endeavors he is involved with today, including Co-Founder and Teacher at Truthful Acting Studios, Adjunct Professor with the UCF Film Program, and one of the founding members and Artistic Director of Theater On The Edge. After an amazing experience producing season one with plays such as American Buffalo, Tape, and Superior Donuts, Marco directed the critically acclaimed Orphans and Proof in season two, and Boom and Edward Albee's The Goat or, Who is Sylvia? in Season Three - and was back onstage with TOTE's last production of Talk Radio as Barry Champlaign. Marco also enjoys working side-by-side with his amazing wife, Samantha, as she continues to push the envelope with her cinematic set design.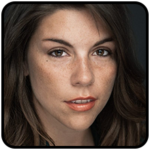 Elaitheia Quinn
Asst Dir/Marketing
Ensemble Member
Elaitheia Quinn is an ensemble member at Theater On The Edge and, over the last several years, has been a traveling actor appearing in various screen & stage productions, including the Netflix series Bloodline, OWN's Queen Sugar, as well as Juror #8 in 12 Angry Jurors. In addition, Elaitheia has appeared on the TOTE stage as Barbara in BOOM & Claire in the Pulitzer Prize winning play Proof, and Linda in Talk Radio. She is grateful for her training at Truthful Acting Studios and for her TA family for their love and everlasting support. Elaitheia has now stepped into the Directing and Marketing arenas for TOTE, serving as the Lead Assistant Director for Say Goodnight, Gracie and the Marketing Director for TOTE. Her goal is to create an elevated theater experience for all of our patrons!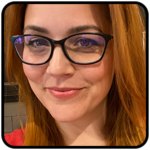 Sam DiGeorge
Art/Set Designer
Ensemble Member 

Aside from her role as Director of Operations for Truthful Acting Studios, where she takes care of all business operations, Sam's love for creativity and design has propelled her into her new passion as Artistic Designer for Theater On The Edge, where she is also one of the founding members. Sam has a love for transforming and repurposing anything and everything artistic that she can get her hands on, and her hyper-realistic sets from season one received much acclaim, including American Buffalo's 1970s junk shop, Tape's seedy Motel 6 room, the Superior Donuts shop and a 1989 North Philadelphia row-house for the critically acclaimed Orphans. She is grateful to be a part of such a creative team and working alongside her husband Marco.
CAST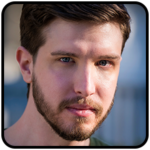 Joshua Fulmer
Jerry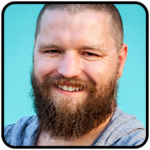 Christopher Ivers
Steve
June 15-July 24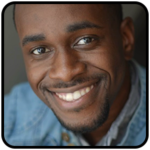 Sean Philippe
Steve
Sep 14-Oct 30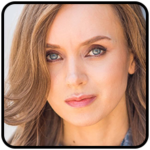 Audra Torres
Ginny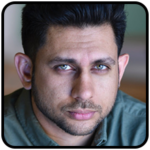 Faheem Bacchus
Bobby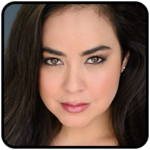 Natalie Bulajic
Catherine
SUPPORTING STAFF
Ralph Pape
Writer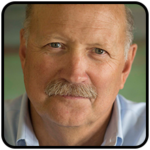 Allan Whitehead
Executive Producer
Ensemble Member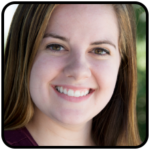 Riley Walden
2nd Asst Director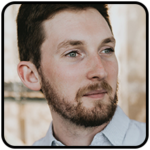 Nicholas Roberts
Composer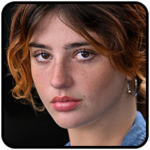 Arden Reidy
Technical
 
Latest News
THANK YOU!! We Appreciate You ♥ What an amazing experience it has been bringing Say Goodnight, Gracie to the stage…

A Message From Our Artistic Director: Hello Most Wonderful Patrons: I wanted to give you an update about our theater…

ORLANDO – TOTE is re-staging Ralph Pape's Comedy-Drama Say Goodnight, Gracie for a full second run, opening September 17th and…