AMERICAN BUFFALO
by David Mamet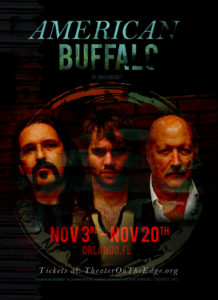 American Buffalo ran for 10 shows from November 3-20, 2016
Winner! 1977 New York Drama Critics' Circle Award, Best American Play
In a Chicago junk shop three small time crooks plot to rob a man of his coin collection, the showpiece of which is a valuable "Buffalo nickel". These high-minded grifters fancy themselves businessmen pursuing legitimate free enterprise. But the reality of the three- Donny, the oafish junk shop owner; Bobby, a young junkie Donny has taken under his wing and "Teach", a violently paranoid braggart- is that they are merely pawns caught up in their own game of last-chance, dead-end, empty pipe dreams.
This volatile drama starred Robert Duvall in the original Broadway production and has seen revivals with Al Pacino and most recently on Broadway with John Leguizamo in 2008.
"Gripping drama" - The New York Times
American Buffalo was first presented at the Ethel Barrymore Theater in New York City on February 16, 1977. It was directed by Ulu Grosbard.
"American Buffalo" was presented by special arrangement with SAMUEL FRENCH, INC.
Our Reviews
"Theater on the Edge gives a raw, raucous, and honest production that would make Mamet…
CAST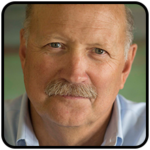 Allan Whitehead
Donny Dubrow
On a hot, humid Monday in early September, 2013, Allan walked through the doors of the Truthful Acting Studios and into the wonderful world of extreme imagination. He is eternally grateful to the wonderful teachers, classmates and friends he has met along his continuing journey to be a better human being. He gives special thanks to Zack, Marco, Pam, Sam and Cara for their tireless work, guidance, love, support and inspiration. He would also like to thank Maria, Matthew, Dustin and Justin for all they do. Finally, he would like to thank each and every one of you for supporting Theater On The Edge.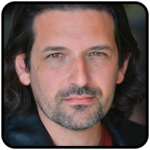 Marco DiGeorge
Walter "Teacher" Cole
Marco DiGeorge's love for teaching and the arts has led him to the various endeavors he is involved with today, including Co-Founder and Teacher at Truthful Acting Studios, Adjunct Professor with the UCF Film Program, Producer at Doctrine Creative, Host of two actively running podcasts, and one of the founding members and Artistic Director of Theater On The Edge.  Marco is excited for the opportunity to work in one of his favorite plays, American Buffalo, which has been a long-time dream of his to do.  Combined with the ability to produce the play and have it performed in his own theater makes it all more special. Marco also enjoys working side-by-side with his amazing wife, Samantha, as she takes on the role of Artistic Designer for the theater.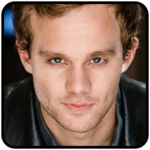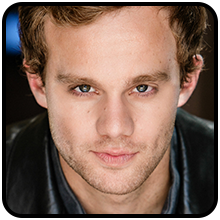 Zack Roundy
Bobby
Humbled and honored to be back performing at the Theater On The Edge, Zack Roundy completed the Meisner Master Program at Truthful Acting Studios in August of 2013 and has not slowed down since. Eager to perform, he immediately joined the cast of the Truthful Acting Showcase in December 2013, and since has performed in several stage productions including Neil Simon's Biloxi Blues, Sam Shepards True West, Theresa Rebecks Seminar, and David Ives' Venus in Fur. In 2016, Zack appeared in PBS's new series Mercy Street and will be appearing in VH1's Barely Famous as Z-Money. Thanks goes out to God, family, friends and especially mentors Marco and Robb for the precious gift of unconditional support and guidance on his artistic and creative journey.
ARTISTIC & PRODUCTION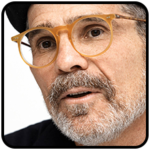 David Mamet
Writer
David Mamet is the author of the several plays including Race, Oleanna, Glengarry Glen Ross (1984 Pulitzer Prize and New York Drama Critics Circle Award), American Buffalo, Sexual Perversity in Chicago, and The Cryptogram (1995 Obie Award). His films include: The Postman Always Rings Twice, The Untouchables, Heist (writer/director), and Redbelt (writer/director). Mr. Mamet is also an accomplished author; his most recent books include the acting books, True & False and Three Uses of the Knife. Glengarry Glen Ross was awarded the Tony® Award for Best Revival of a Play in 2005.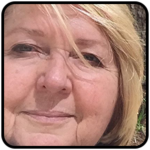 Pam Harbaugh
Director
Pam Harbaugh studied acting at the Lee Strasberg Acting Institute in NYC. She received her degree in theater from UCF. A member of the American Theatre Critics Association, she writes for BrevardCulture.com and FloridaTheatreOnStage.com and has also participated in an American Theatre magazine "Offscript" podcast. Recent directing work includes Seminar and Venus in Fur at the Henegar Center in Melbourne, Florida. Her original play, Snowfall, was produced last year for the Henegar's New Works Festival. Pam restaged Venus in Fur for Theater On The Edge in spring 2016, and we are honored to have her return for American Buffalo.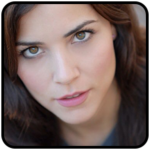 Sam DiGeorge
Artistic Designer
Aside from her role as Director of Operations for Truthful Acting Studios, where she takes care of all business operations, Sam's love for creativity and design has propelled her into her new passion as Artistic Designer for Theater On The Edge, where she is also one of the founding members. Sam has a love for transforming and repurposing anything and everything artistic that she can get her hands on. She is grateful to be a part of such a creative team and working alongside her husband Marco. She also has a huge love for owls and unicorns (not relevant but worthy of mentioning).
SUPPORTING STAFF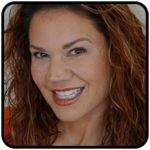 Cara Noel
Assistant Director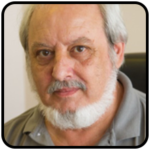 Thom Restivo
Sound Designer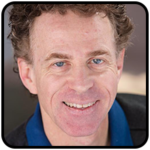 Tom Casey
Technical Director
Chris Ivers
Art Department
Derek Rowe
Graphic Designer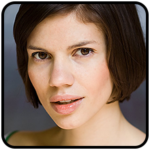 Monica Mulder
Photographer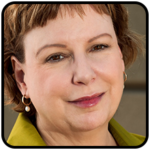 DeeDee Strauss
Support Staff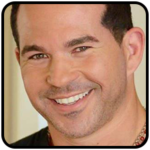 Michael Santi
Support Staff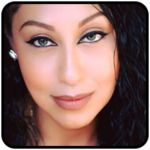 Carmen Borja
Support Staff
Latest News
THANK YOU!! We Appreciate You ♥ What an amazing experience it has been bringing Say Goodnight, Gracie to the stage…

A Message From Our Artistic Director: Hello Most Wonderful Patrons: I wanted to give you an update about our theater…

ORLANDO – TOTE is re-staging Ralph Pape's Comedy-Drama Say Goodnight, Gracie for a full second run, opening September 17th and…