TAPE
by Stephen Belber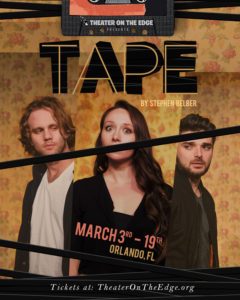 TAPE ran for 13 shows from March 3-26, 2017
Jon, an aspiring filmmaker on the verge of hitting it big, hooks up for the weekend with his best friend from high school, Vince, a volunteer fireman who makes his money selling dope. Jon's new film is being shown at a festival in Lansing, Michigan, and Vince has come from Oakland to see it.
Over the course of the evening, Vince finally gets Jon to admit that ten years ago he date-raped Amy Randall, a girl whom they both dated in high school—only then to reveal that he's taped their entire conversation. And not only that, he's invited Amy to have dinner with them that night.
Beneath its suspenseful, high-stakes surface, TAPE examines questions of motive, memory, truth and perception.
Tape was first produced at the Actors Theatre of Louisville as part of the 2000 Humana Festival of New American Plays. It was later filmed by Richard Linklater as Tape starring Ethan Hawke, Robert Sean Leonard, and Uma Thurman.
"Tape" was presented by special arrangement with DRAMATISTS PLAY SERVICE, INC., New York.
Our Reviews
PHOTO: Official Poster For Tape As Presented By Theater On The Edge © Derek Alan…
CAST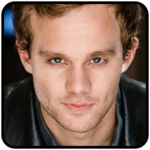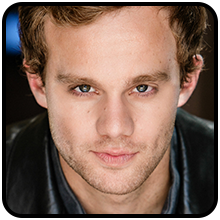 Zack Roundy
Vince
Humbled and honored to be back performing at the Theater On The Edge, Zack Roundy completed the Meisner Master Program at Truthful Acting Studios in August of 2013 and has not slowed down since. Eager to perform, he immediately joined the cast of the Truthful Acting Showcase in December 2013, and since has performed in several stage productions including Neil Simon's Biloxi Blues, Sam Shepards True West, Theresa Rebecks Seminar, David Ives' Venus in Fur, and most recently David Mamet's American Buffalo. In 2016, Zack appeared in PBS's new series Mercy Street and will be appearing in VH1's Barely Famous as Z-Money. Thanks goes out to God, family, friends and especially mentors Marco and Robb for the precious gift of unconditional support and guidance on his artistic and creative journey.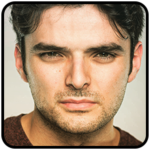 Joey Ginel
Jon
Joey is extremely excited to make his stage debut in Tape at Theater On The Edge. A graduate of the Master Meisner Program at Truthful Acting Studios, Joey has been apart of a handful of independent films including Ring For Service and Loner. When he's not acting, Joey loves to play the guitar and to sing at local venues. He is grateful for this opportunity to work with other amazing actors, and he hopes you love the show.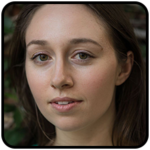 Megan Raitano
Amy
Megan Raitano is thrilled to be making her stage debut in Tape at Theater On The Edge. Growing up only a mile away, she had no idea of the loving, supportive family she would find at Truthful Acting Studios. She is currently completing her second semester of their Master Meisner Program. Megan is especially thankful for the wonderful relationships fostered with her mentors, classmates, and friends through Truthful particularly for the support and encouragement of Marco, Robb, Sam, Krystal, Brenna, and Monica. She is unfathomably grateful to Linda and Steve, to Nick, and to Jane and Tony for their unconditional support.
ARTISTIC & PRODUCTION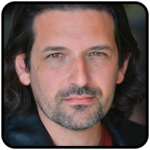 Marco DiGeorge
Producer
Marco DiGeorge's love for teaching and the arts has led him to the various endeavors he is involved with today, including Co-Founder and Teacher at Truthful Acting Studios, Adjunct Professor with the UCF Film Program, Producer at Doctrine Creative, Host of two actively running podcasts, and one of the founding members and Artistic Director of Theater On The Edge.  After an amazing experience tackling one of his favorite plays, American Buffalo, Marco is ready to bring a high-level of passion to every play he produces. Marco also enjoys working side-by-side with his amazing wife, Samantha, as she takes on the role of Artistic Designer for the theater.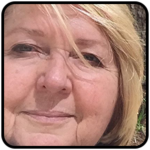 Pam Harbaugh
Director
Pam Harbaugh studied acting at the Lee Strasberg Acting Institute in NYC. She received her degree in theater from UCF. A member of the American Theatre Critics Association, she writes for BrevardCulture.com and FloridaTheatreOnStage.com and has also participated in an American Theatre magazine "Offscript" podcast. Recent directing work includes Seminar and Venus in Fur at the Henegar Center in Melbourne, Florida. Her original play, Snowfall, was produced last year for the Henegar's New Works Festival. Pam restaged Venus in Fur for Theater On The Edge in spring 2016, and recently directed our version of American Buffalo in fall 2016. We are honored to have her return for Tape.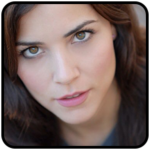 Sam DiGeorge
Set Designer
Aside from her role as Director of Operations for Truthful Acting Studios, where she takes care of all business operations, Sam's love for creativity and design has propelled her into her new passion as Artistic Designer for Theater On The Edge, where she is also one of the founding members. Sam has a love for transforming and repurposing anything and everything artistic that she can get her hands on, and her hyper-realistic junk shop set she created for American Buffalo received much acclaim. She is grateful to be a part of such a creative team and working alongside her husband Marco. She also has a huge love for owls and unicorns (not relevant but worthy of mentioning).
SUPPORTING STAFF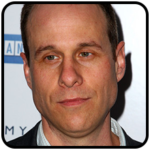 Stephen Belber
Writer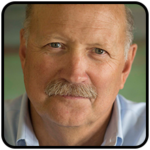 Allan Whitehead
Executive Producer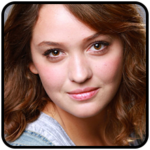 Jordie Witt
Assistant Director
Derek Rowe
Graphic Designer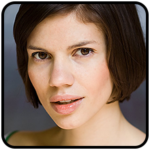 Monica Mulder
Photographer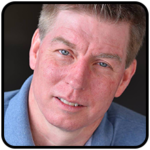 Scot Smith
Technical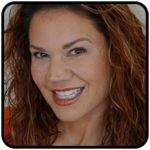 Cara Noel
Support Staff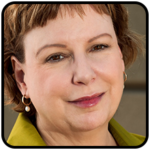 DeeDee Strauss
Support Staff
Latest News
THANK YOU!! We Appreciate You ♥ What an amazing experience it has been bringing Say Goodnight, Gracie to the stage…

A Message From Our Artistic Director: Hello Most Wonderful Patrons: I wanted to give you an update about our theater…

ORLANDO – TOTE is re-staging Ralph Pape's Comedy-Drama Say Goodnight, Gracie for a full second run, opening September 17th and…